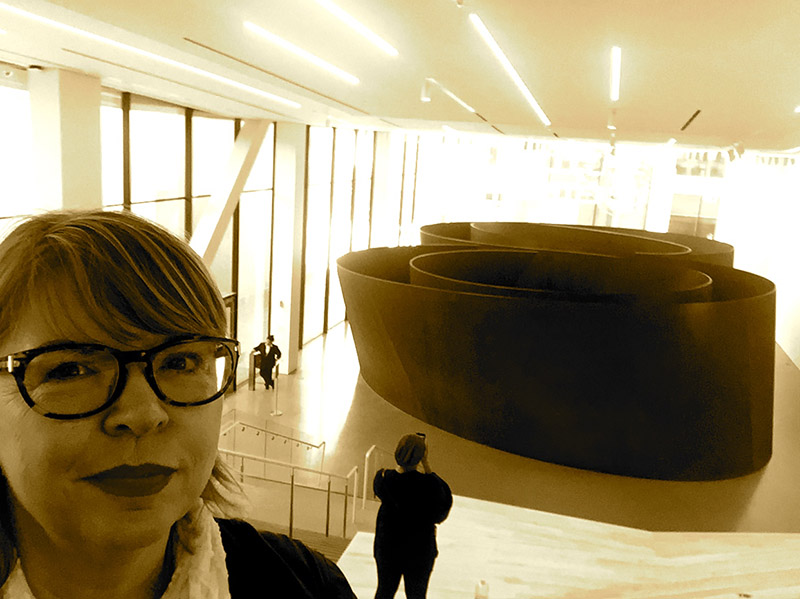 A Close- Up Look At The FISCHER's Private Collection Gone Public
Last month, Avec Pleasure went to San Francisco for a week of art research. It was exciting to be there and personally plan and put into place the itinerary for our newest Avec Pleasure Art Tour 'San Fran and the Bay Area' to be run in May 2017. The details and estimated costs will be posted on our website soon.
How did this amazing collection come to be given to the new SFMOMA? The Fischer Collection is a wonderful example of the positive contribution private collectors can make. Doris and Donald Fischer were the founders of SF based clothing company GAP Inc.
The couple began their collecting journey with the purchase of colorful prints to enliven the company's offices in the mid-1970's. Then when the business escalated they got the 'collecting bug' and started buying the work of contemporary artists they both admired. They lived with many of their favourites: Alexander Calder, Anselm Keifer, Sol Lewitt, Gerhard Richter, and Richard Serra, to mention a few, until the collection outgrew their house.
Aside from the monumental size and scale of their collection it is also impressive as a private collection as their selection traces periods and art movements such as American Abstraction, American Minimal and Pop art and many iconic examples of German art post 1960. In 2009, only two days before Donald Fischer died, a unique agreement was reached to show the Fischer Collection at the SFMOMA for at least 100 years.
The gift of loaning this collection to the San Francisco public is inspiring and of course has allowed the newly expanded SFMOMA to showcase their own original collection alongside for the benefit and pleasure of the locals and visiting public to enjoy.
SFMOMA is a must see when in SF – I hope that I have convinced you to come with us in May 2017 Anne of Avec Pleasure Art Tours