TATE Gallery's Pre-Raphaelite exhibition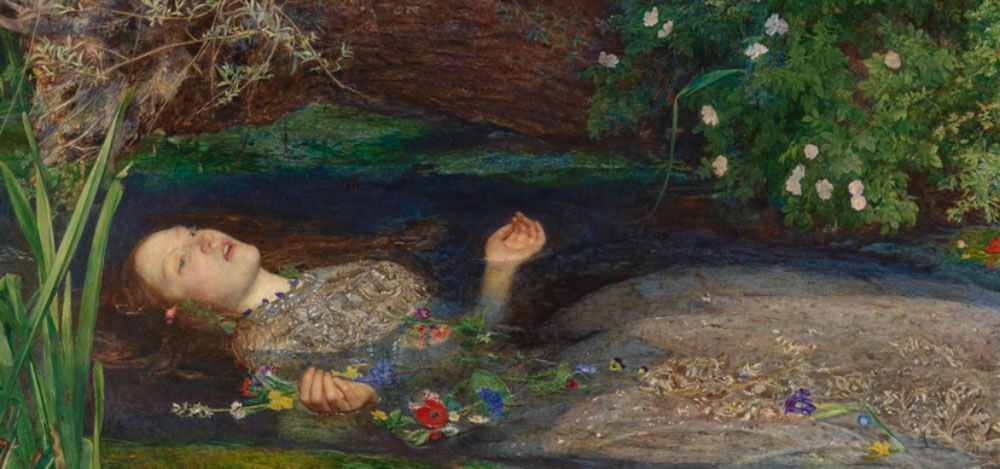 Friday, December 14th– Sunday, December 16th
Love and Desire will feature 40 of the Tate's most famous and best-loved works, alongside 40 loans from other British and Australian collections… this exhibition will be a stunning survey of the Pre-Raphaelite movement.
These masterpieces are rarely lent, most have never been seen in Australia before. Going up as a small group to Canberra to view this show, presents a rare opportunity to see a large group of masterpieces from this fascinating period of art, all together in one venue, our very own Australian National Gallery.
Contact us if you are interested in joining this VIP group, as part of NGA's Members exhibition opening night & a bit more art exploration while we are up in Canberra.
Avec Pleasure can't wait to share these iconic works with you.
Total Tour Cost $950 p.p. (without air fare)*
Tour cost is inclusive of:
• 1 x Ticket to NGA Members Opening Party
• 2 x nights accommodation at the BURBURY Hotel, Canberra
• 1 x 4 course dinner booking at AUBERGINE (2 chefs hat)
Plus a full day (Saturday December 15th) personal guided tour of several Canberra art venues. Anne McGravie – Wright, Director, Avec Pleasure Art Tours will lead the tour to Canberra. Return Air flights can be arranged for an additional cost
ENQUIRE NOW  
VIP Sculpture Tour to Auckland NZ
Our small VIP group will fly out of Melbourne on November 22ndto start our Art Tour the very next morning. Our first night we will enjoy a relaxed dinner all together nearby to our boutique accommodation: The Hotel Grand Windsor, Auckland.
Friday, the next morning, we will travel North out of the city of Auckland and travel together into the countryside where we will enjoy a personal tour of the world class, open-air sculpture park, GIBBS Farm. This park contains the largest collection of large-scale outdoor 'site specific' sculptures in New Zealand.
Director of Avec Pleasure Art Tours, Anne McGravie-Wright will lead us through the impressive, privately owned, expansive 400 hectares large sculpture park. Anne    has led many tours to this truly inspiring sculpture park many times since it has been open for selected days to the public.
Due to the fact that there is so much wonderful sculpture to see and a fair amount  of distance to cover, we have allocated most of the day, Friday, to take in the large GIBBS Farm sculpture park at our leisure, allowing ample time for some personal reflection and photography.
A picnic lunch will be provided for this excursion and there will be ample time to discuss what we experience on the drive back to Auckland and over dinner.Everyone is so impressed from their visit to GIBBS Farm, that we never really finish talking about our 'once in a lifetime' experience.
Thursday November 22nd
Depart Melbourne for Auckland
Arrival Drinks once group is checked in at hotel
Group dinner near to hotel (optional & not included)*
Friday November 23rd
Day tour to Gibbs Farm & back to Auckland
Transportation & Picnic lunch at the farm
Guided tour of collection by A McGravie-Wright
Free evening clients to arrange their own dining arrangements.
Saturday November 24th
Morning Tour of Auckland Art Gallery (AAG) & Botanic Gardens
Lunch at AAG
Afternoon viewing of (2) NZ Private Contemporary Art Galleries
Gow Langford Gallery & Sanderson Contemporary
Dinner
Sun November 25th
Early morning check out
Morning Tour of Auckland Museum (10am start – 11 am Maori experience)
Estimated departure from Museum  should be close to noon
Transfer out to Auckland Airport
Return to Melbourne
ENQUIRE NOW