[ultimate_spacer height="20″]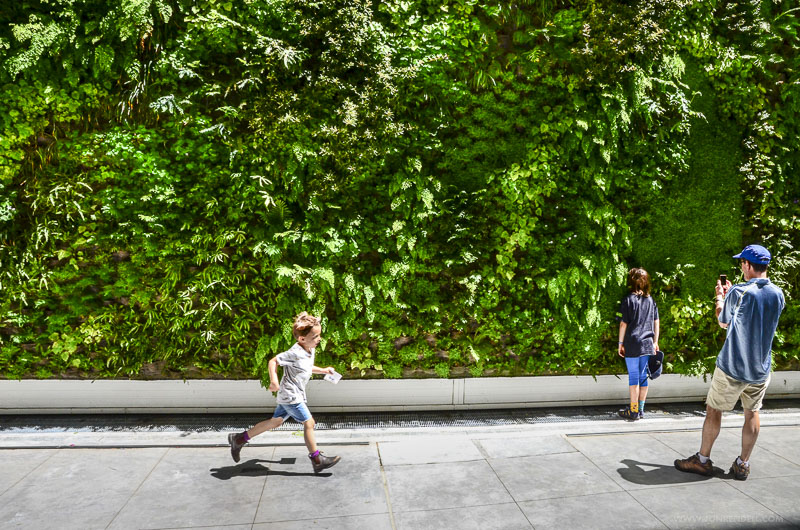 [ultimate_spacer height="20″]
San Francisco MOMA: L'Embarras des Richesses
By guest reviewer and photographer Jon Rendell originally from Melbourne now from San Francisco.
SFMOMA is now one of the largest modern art museums in the world.
Following its three-year expansion, the museum has grown to 460,000 square feet. This includes 145,000 feet of interior gallery space, 20,000 feet more than the Museum of Modern Art in New York, the second largest. Previous to its expansion, SFMOMA had approximately 69,000 feet of exhibition space.
The Snøhetta-designed ten-storey addition houses the Fisher collection — 1,100 pieces on 100-year loan, including works by artists such as: Ellsworth Kelly, Roy Lichtenstein, Joan Mitchell, Chuck Close, Agnes Martin, Cy Twombly, Andy Warhol, and Gerhard Richter. The distinctive, wavelike façade is composed of fiberglass panels, each formed as one-quarter-inch thick panels – their form includes local sand from Monterey Bay.
One of the museum's unique features is its living wall located on the third floor terrace. It accommodates over 19,000 plants, including 21 species native to California.
As a photographer, I am delighted that SFMOMA now boasts the largest exhibit space devoted to photography in the U.S. SFMOMA has more exhibition space dedicated to photography than the Getty Museum in Los Angeles. Ten percent of total gallery space in the new SFMOMA museum is reserved for photographic works.
"Photography is one of the foundations on which this house is built… we want to set it up as the equal of painting here," Director Neal Benezra said of the new museum.
The ground-floor gallery is free to the public. Richard Serra's monumental 214 ton sculpture Sequence anchors the new building in place.
"We wanted to integrate the museum with the South of Market landscape and the alleys and streets …the fact that we have a big glass wall on Howard Street means that even if you don't have time to come in, you can have a glimpse," says Deputy Museum Director Ruth Berson.
Director Neal Benezra has earmarked the large lobby fronting Howard Street for new art. "Once the Fishers' 214-ton Richard Serra sculpture is removed in a couple of years, it will become our version of Turbine Hall." Mr Benezra was of course, referring to London's Tate Modern's vast and enormously flexible Turbine Hall exhibition space.
Visit SFMOMA.org
All photos Jon Rendell, SFMOMA